SELL MY HOME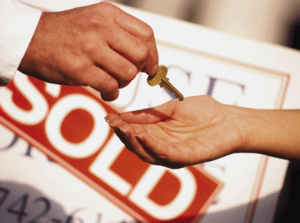 We have helped hundreds of people just like you sell their home fast. Unlike a tradition real estate sale where you list your home and wait for a buyer, negotiate over petty items, finally go to contact and then hopefully close in about 45 days if the appraisal, inspection and buyer loan all go through…we close fast with cash and we buy the home just like it sits, repairs and all. Even if you have a bad tenant that you don't want to or cannot afford to evict we'll buy that problem too. We help people in all kinds of situations like these:
Foreclosure
Probate
Too Many repairs
Bad tenant
Tired of being a landlord
Live out of the area
Divorce
Death in the family
I'm In Foreclosure – Do I need a Short Sale?

Don't lose hope…we will help!
First you may ask….what is a short sale?
A short sale is where a buyer buys your home for an amount short of (less than) the amount that you owe then bank and the bank accepts that amount to settle the loan. You only qualify for a short sale if you are late on your payments.
Thank You for purchasing my home through short sale. I picked you because you sounded persistent when I spoke to you and I wanted to be sure it would get done. I am impressed from every aspect. You did exactly what you said and you did it in the time frame you said. You even went to court with me. You are off the chain and on top of that you got me $5000.00 in relocation money…thank you, thank
you, thank you! Kenneth Jackson Tampa Fl
Since the crash millions of Americans have lost their home to foreclosure…you are not alone. We have helped dozens of people just like you who were in the same position that you are right now and they decided to call us. We have bought literally dozens of foreclosure homes through short sale. Here is where we are different…in a traditional short sale you list your home with a Realtor or an attorney that works with a Realtor and they list your home and fish for a buyer hoping to find a one and complete the short sale for you. If not then they will say sorry, but we tried. In some cases they will even charge you to do the paperwork or list the home. This is sad because once they have made their money they will not put forth the effort you deserve.
"I would like to thank Buzz for aiding me with my house in foreclosure. He informed me of all the particulars regarding completing the short sale on my home with the bank. He took his time and a did a home visit in order to explain all aspects and requirements for the transaction. I am grateful for his help & guidance." – Miguel M.
We are different in that we sign a contract to purchase with you and submit an offer with the short sale package. I cannot even begin to list all of the benefits of doing this so here are a few, the bank will take you seriously, your file will stay on the top of the stack of the 1000's of files in fore short sale, you will have a full and complete short sale package and the list goes on.
Once you contact us we will can you right away and give you an offer within 48 hours. We can
sign a contract that same day. Once we turn the contract in to our title company we should be clear to close in about three days and we can close soon
after that. In some cases we can close in 3 days and in most cases we can close in 5 days and if there are any title issues or special circumstances we will close as soon as we possibly can.
FIND OUT MORE!
We buy homes in Hillsborough, Pasco and Pinellas Counties
Sell my home fast!
Don't wait any longer.Sell your home to someone you can count on to close. Submit your information and an acquisition specialist will call you right away.